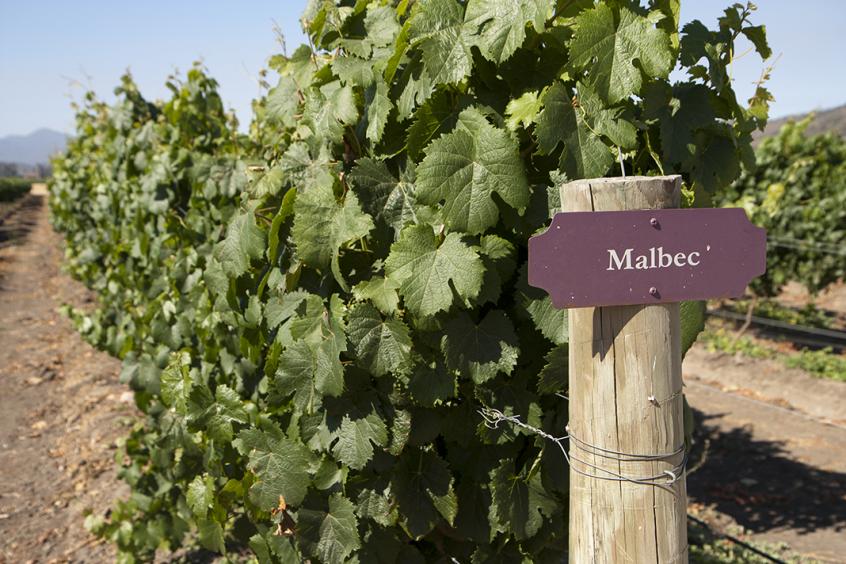 What Is It We All Love About Malbec?
A few years ago, Malbec got 'discovered.' I don't mean that literally - it's actually on old and well established grape variety. What I mean is that people started to look for it and order it in the same way that they would a Merlot, Cabernet Sauvignon or Shiraz. It's become a variety that everyone knows and almost everyone is more than happy to drink.
Judging by the number of cases of it flying out of our warehouse, Malbecs are now firm favourites. So what is it about the variety that we love so much? And how did a grape variety that almost died out become such a mainstay of the wine world?
The Ever Reliable Malbec
The qualities I hear most often from reasonably discerning wine lovers discussing Malbec are balance and consistency. Yes, some Malbecs are more complex and rewarding than others and, by and large, you get what you pay for as with any wine variety or region. But what you hardly ever get is a duff or barely drinkable bottle.
And it's the same with balance. Malbecs tend to be reasonably full-bodied and steer clear of the extremes of acidity, sweetness or tannins that can spawn lovers and haters in equal measure. It's a safe choice for dinner parties because it pairs beautifully with so many foods and everyone will be happy to drink it. Richness balanced with pleasant acidity and soft tannins are the overriding characteristics.
Could those qualities make it a bit, well, nondescript?
Not a bit of it. Sure, some of the mass produced examples will never inspire great poetry or be particularly memorable - but you could do far worse for an everyday quaffing wine. And it's not hard to find wines with a genuinely distinctive character and more than enough going on to keep your senses fully engaged.
Which Country Makes the Best Malbec?
In some ways Malbec tasting is a tale of two worlds - the old and the new. There are Argentinian and French expressions that are interesting, distinctive and yet still unmistakably Malbecs. There are examples from Australia, South Africa and the USA too.
A broad generalisation would place wines from Argentina at the fruitier/sweeter end of the taste range and those from France at the drier, more tannin-rich and complex end. But that's really an over-simplistic view. As with all wines, the characteristics depend on many factors including climate, soil, altitude, cultivation and the techniques of the winemaker.
Pull the cork on a bottle of Phebus Malbec and all of those preconceptions rapidly disappear. Hervé Joyaux Fabre brings French (in particular Bordeaux) old-world style and sophistication and delivers it with new-world punch and pzazz.
Where Does Malbec Come From?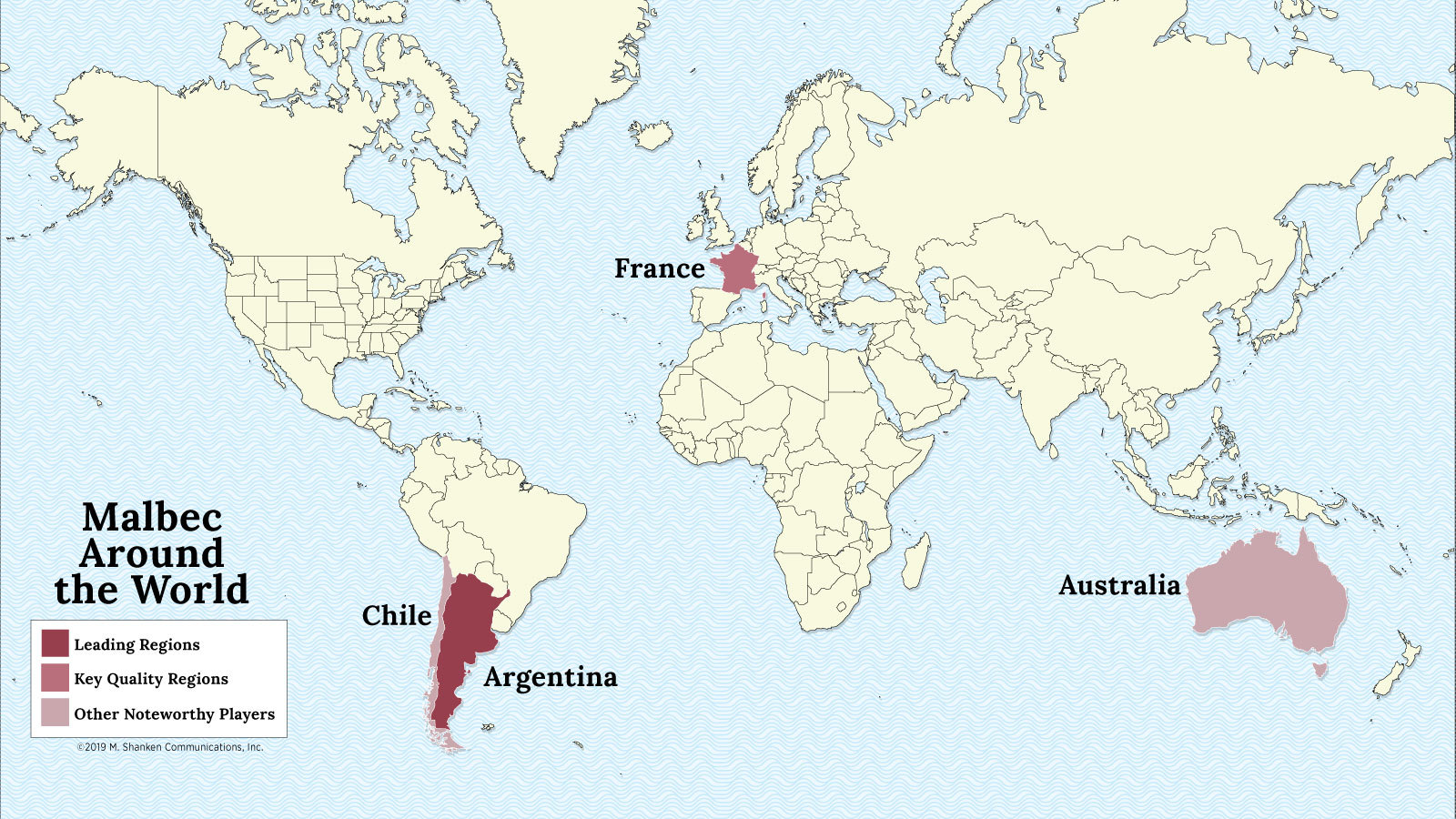 Malbec is native to Cahors in France where it is often known as Auxerrois or Côt Noir. AOC regulations stipulate that 70% of a Cahors wine must be Malbec - giving the wines their dark colour and depth.
There are significant vineyards in south east France, with smaller acreages in Bordeaux and the Loire Valley (where it is called Côt and usually used in blends). Malbec is also one of the six grape varieties permitted in Bordeaux AOC wines.
Back in 1956 frost killed off a large part of the French production, particularly around Bordeaux. Vulnerability to rot and disease contributed to the variety becoming steadily less popular with French growers other than around the traditional stronghold of Cahors.
The production that is left can make some exceptional and interesting wines. And Malbec still finds its way in small amounts into wines from around France including Côtes de Bourg, Blaye, Tourraine, Bergerac and even Saumur sparkling wines.
The story of the French Malbec is far from fully written. Potentially great terroirs are currently mostly unplanted. The slopes between the Lot river terraces and upland limestone plateau land were abandoned after phylloxera devastated the vines. These could provide perfect conditions for the grape. They are being actively explored by growers attracted by the booming popularity of Malbec both as a single varietal and for blending. The possibilities are mouthwatering.
How Did Malbec Become the 'Argentinian Wine'?
The variety can be a little sensitive, particularly when it comes to a wet climate or heavy frosts so it has found its way around the world in search of ideal growing conditions. It needs more sunshine to mature than more 'typically' French varieties such as Cabernet Sauvignon, Merlot and Cabernet Franc.
By far the largest acreages today are found in Argentina. For many people, Malbec is synonymous with the country in general, and the region around Mendoza in particular. The grape was introduced in the mid 19th century when provincial governor Domingo Faustino Sarmiento engaged the French agronomist Michel Pouget to bring grapevine cuttings - including Malbec - from France to Argentina.
The variety suited the climate and quickly became established as a mainstay of Argentinian winemaking. Unfortunately, a shaky economy meant many Malbec plantations were ripped up in the 20th Century to make way for cheaper 'jug wine' varieties. Other vines were replaced with more fashionable varieties such as Cabernet Sauvignon in the 1980s.
Towards the end of the century the grape underwent a renaissance as growers searched for better quality and more distinctive wines to suit developing domestic and export markets. Malbec is particularly well suited to the local climate. Its potential to produce wines of high quality with a distinctively Argentinian twist (is that like the Tango?) was quickly seized upon.
The rest, as they say, is history. Malbec seems to have found a natural home in an area with warm sunny days and cooler nights. Today it is the most widely planted variety in the country and accounts for around 75% of production. There are also smaller, but expanding, areas of production in Chile, the USA, South Africa, Australia and New Zealand where it is usually grown for blending.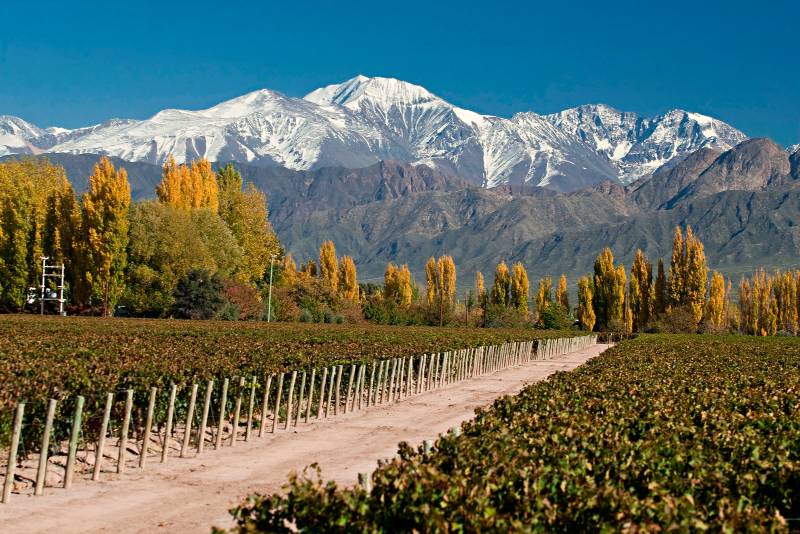 What Does Malbec Taste Like?
Pour a glass of Malbec and the first thing you notice is the deep purplish colour. Tilt the glass and you'll almost certainly reveal a magenta rim. On the nose you will probably get an instant hit of ripe fruit and berries, perhaps with subtle notes of chocolate.
One of the great advantages of the Malbec grape is how, from an almost universally popular starting point, the terroir and the skill of the winemaker can enhance some characteristics and suppress others. There probably is a Malbec somewhere to suit anyone.
The basic palette is ripe fruits and a velvety texture without too much in the way of aggressive acidity or tannins. From there, there are almost endless possibilities. Blending wines from different altitudes and using different fermentation and maturation processes all go towards realising the winemaker's vision and preferred balance of fruit, acidity and tannins.
Other notes you can expect to experience in different degrees include blackberries, plums, black cherries, damsons, vanilla, violets, old leather, sweet tobacco and cocoa. Never let anyone tell you that Malbecs are predictable.
Is Malbec a Cheap Wine?
Malbecs are usually great value whatever price band you are shopping in. While some are inexpensive others command relatively high prices. Often with wines the most interesting examples are produced at the extremes. Altitude is a common factor in the best examples from both South America and France. Malbec will thrive at higher altitudes than other varieties such as Cabernet Sauvignon. Mendoza is situated in the west of Argentina on the eastern slopes of the Andes and seems like a natural home for the variety.
Altitude tends to produce more powerful and full-flavoured wines - the sort of Malbec you'd happily drink with a good steak or rack of lamb. Lower altitudes tend to produce more freshness and delicacy. It's worth noting that some of the world's leading wine makers (including famous Old World producers) are busy experimenting with high altitude Malbecs to produce upmarket luxury blends and vintages.
Local growers point to the combination of sandy soil and dry winters and springs as factors that give Mendoza Malbecs their unique qualities. These conditions cause the berries to stay small compared to other parts of the world, producing richer flavours and a more velvety texture in the wine. The vines thrive in arid soils with low fertility which is why they also do so well on the elevated limestone plateau overlooking the Garonne in southern France.
Some of the best growers point to the need to harvest Malbec grapes at exactly the right time to achieve the desired tannin intensity. The optimum picking season can last just a few days. After that, it's down to the skill and techniques of the winemaker to develop the characteristics they want.
Slower fermentation helps to develop the velvety texture that we love from a good Malbec while the choice of ageing environment (often French oak) and the duration adds further characteristics to the wine. Most Malbec wines are matured for six to nine months in oak barrels but some high end vintages can be aged for twelve or even twenty four months.
How Do I Choose a Good Malbec?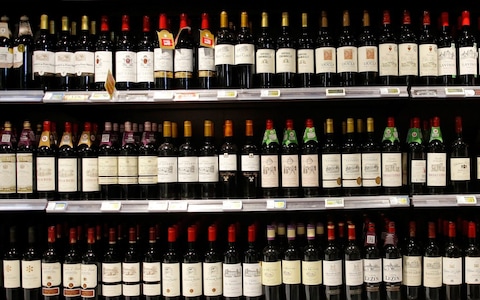 Altitude seems to produce better acidity and aroma. Wines from upland areas such as the Uco Valley high above Mendoza produce luscious fruity characteristics as well as wines that age well. Vines cultivated at higher altitudes also bring more floral notes to the wine. Argentina's cooler wine regions such as Río Negro as far south as Patagonia produce some delicious and interesting examples that are lighter and feature more acidity.
The age of the vines is also a factor in some of the finest examples. Many vines in Mendoza are over 80 years. These tend to produce beautifully balanced ripe-fruited wines.
What Food Goes Well With Malbec?
The balance and diversity of styles and characteristics achievable with the grape make it a pretty safe bet for almost any occasion. Your first thoughts might well be of red meat such as steak or lamb. And you wouldn't be far wrong. A fuller bodied example grown at altitude in Argentina or from France will probably be your best bet. Although pretty well any Malbec will fit the bill.
Malbecs also pair well with poultry and spicy dishes, without either overpowering the food or being overpowered by it. It's also a great accompaniment to a barbecue.
If you want to be adventurous you could also take one of the more acidic and freshly-fruited varieties and drink it chilled with cold meats, cheese, a summer buffet or even oily fish such as trout, salmon or tuna. Chilled red wine might sound a bit weird but it's something you often see in southern France, for example.
Why not give it a try?
When Should I Drink Malbec?
The great thing about wine is that experimentation is such fun. The perfect Malbec will depend on the characteristics you prefer and on the situation. Are you looking for something to enjoy while curled up on the sofa in front of the fire on a winter evening, or something to go with your cold meat leftovers from Christmas lunch?
If you want more fruit and body, looking for a wine produced from grapes grown at altitude is probably the answer. If you want structure, tannins and more old-world characteristics, France could be the place to look.
An easy place to start experimenting with different styles of Malbec is with a mixed case click here to order your now.