In the northern hemisphere autumn brings the harvest of grapes, the elaboration of wine and the natural 'closing down' of the grape vine until awaking from its slumber the following springtime.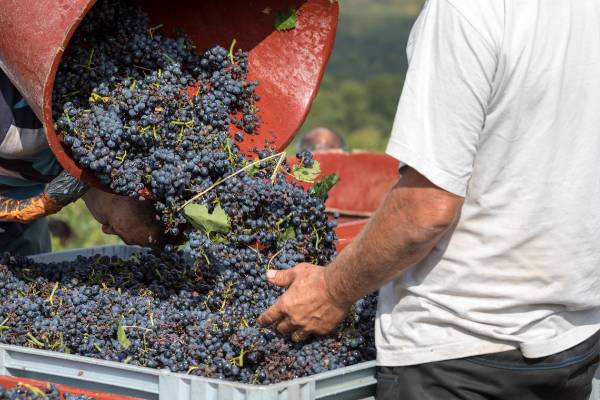 Many areas follow a tried and tested method suited to the time of harvesting and the tradition attached.
Beaujolais in Eastern France, just north of Lyons, is one such region. Famed for its juicy, fruit-forward style it has been a perennial favourite with wine sippers the world over.
A Little History
Delving deep into its history I find that the first young Beaujolais - made to celebrate the finished vintage - was sipped by the vignerons who then sold barrels to the bistros and cafes in Lyons and Paris. Known as Vin-de-Primeur it was eagerly awaited and served cool from litre pitchers with hearty local cuisine.
Fast forward to the late 20 th Century. In 1970, after imbibing plentiful amounts of wine over dinner, writers Clement Freud and Joseph Berkmann challenged one another to get Beaujolais Nouveau from France to London in the fastest time. The idea was grasped by Allan Hall, wine writer on The Sunday Times, a couple of years later when he threw down the gauntlet to 'bring back the Beaujolais'.
The Beaujolais Run created a massive hullabaloo over the next twenty or so years with personal 'wacky-races' to get the stuff back as quickly as possible after the release date.
Albeit this practice has wained a tad the expectation certainly hasn't with breakfasts, lunches and dinners still being organised with charities enjoying the benefits.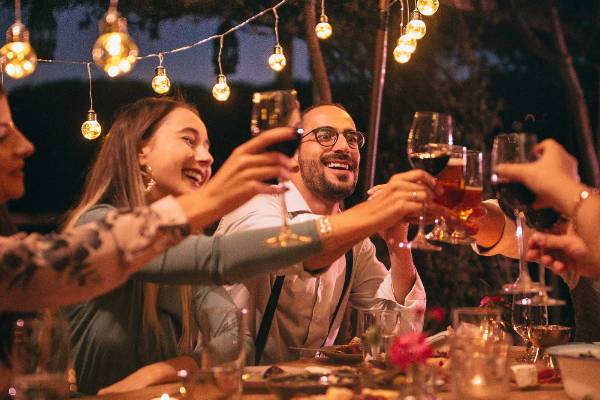 Different Styles
With the 10 crus, Beaujolais-Villages, Beaujolais and Beaujolais-Blanc there are a host of styles, textures and tastes offered from the north to the south of this wine region.
I have recently tasted a raft of these wines that, along with the soon to be released Beaujolais Nouveau from Domaine Bel Avenir, will be readily available for your first party of the autumn.
Clos du Vieux Bourg, Beaujolais-Blanc 2020
(£13.95 Any 6 Mix)
Racy Chardonnay that needs to be recognised as a quality terroir-driven white wine of note. Subtle, elegant restrained fruit with a distinct mineral/texture fuelled body.
Domaine De Mont Joly "85.44", Beaujolais–Villages 2018
(£28.50 Any 6 Mix)

Spectacular and dominant. Deep-coloured Beaujolais showing a heady-scented body of ripe dark fruit. Slightly earthy with an oak integration allowing more aging to take place.
Clos du Vieux Bourg "Au Bois Retour", Chenas 2020
(£15.75 Any 6 Mix)

Chenas is the smallest surface area Cru in Beaujolais at just 250 ha. The region produces wines of red/black-fruited elegance. Gloriously gluggable this is charming Beaujolais offering versatile sipping this autumn.
Domaine Les Roches Bleues "Le Cru du Volcan", Brouilly 2019
(£13.50 Any 6 Mix)

At a bargain price this mineral scented Gamay from the volcanic soils of Mont Brouilly hits the spot with a fruit'n spice balance. A more 'classic' style it's a wow with Charcuterie.
First published in the Western Morning News on 27 August 2022
Stephen Barrett is a wine writer and educator, learn more at stephenbarrett.com