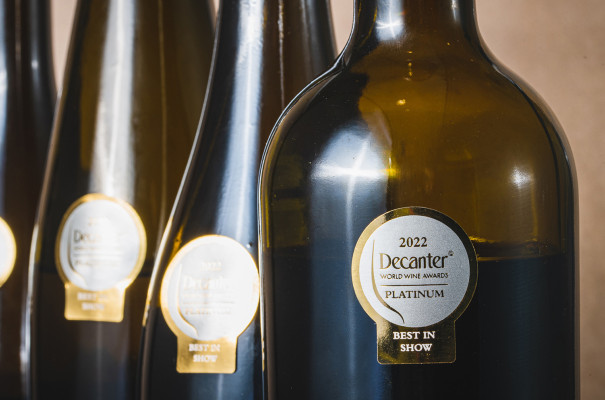 When buying wines it's always good to have some sort of recommendation. Word of mouth or a wine column are great ways to get confidence that you're getting "bang for your buck". As, let's face it, soaring prices put aged and rare wines out of reach for most of us.
As a wine writer of over 30 years, a member of both the Circle of Wine Writers and the Association of Wine Educators, my reviews are laced with experience. Each wine is tasted for its quality and accessibility.
Another way of ensuring value for money is to seek out wines that have an award from a well recognised, rigourous and trustworthy competition. Look for medals from Decanter World Wine Awards, IWC or IWSC.
Competition Judging
I have judged for many outlets and competitions, often with notable colleagues who are specialists in one country, region or style. They are just the people to confer with if the wines might not be showing as well as expected, or if they are truly outstanding and deserve a gold medal or trophy.
It is essential that wines are blind tasted. The judges trained, and experienced senses should be challenged, with all the wines shown at the correct temperature in spotlessly clean glasses.
When the top wines are selected they are always re-tasted by other judges to confirm their medal worthiness before being awarded appropriately.
Award Winning Wines
Recent tasting has uncovered a few award-wininng gems which I hope might find their way to your cellar or wine rack.
Finca Sophenia 'Altosur' Malbec 2020
(£12.60 Any 6 Mix)
First off a malbec from Argentina. Given that there are rather a lot of malbec wines on the UK market to find one that is a top award-winner is something to behold. Observe Finca Sophenia "Altosur" Malbec 2020 from the high-altitude Tupungato region of the fabled Uco Valley. This has won the Decanter International Trophy for Best World Red. Drinking beautifully as a young Malbec it will also age for more complexity.
Lyme Bay Pinot Noir 2020
(£26.99 Any 6 Mix)

This has recently been awarded Gold at the International Wine Challenge (IWC) and 95 points (Gold) from International Wine and Spirit Challenge (IWSC). These are very prestigious awards for this fledgling Devon winery and show the potential for English red wines as climate change is assisting the phenolic ripening of the red grapes.
Dart Valley Reserve 2020
(£12.59 Any 6 Mix)

Finally, a real favourite of mine from Sharpham. It is a consistent performer at an affordable price which won a Bronze at the Decanter Awards 2022.
First published in the Western Morning News on 27 August 2022
Stephen Barrett is a wine writer and educator, learn more at stephenbarrett.com