With the proliferation of Vineyards and Wineries in the UK it has become rather difficult for me to fit them all in!
This wine writer will go the extra mile to taste quality wines and hope that this resultant article will be useful for both visitors' locals and readers alike. Huxbear Vineyard in the Teign Valley nr Chudleigh, South Devon is one such vineyard and winery. I recently hosted a unique South Devon Wine Tasting in which the standout wine was Huxbear Classic Sparkling 2018. This wine intrigued me as its elegant mature style soared to great heights as a distinctive wine of quality. So off I went in search of this elusive Devon winery tucked into the Teign Valley around 5 miles from Newton Abbot.
On approaching the winery I noted the undulation in the vineyard, something that allows the valley wind to blow directly through the vines helping to keep them healthy. This unique Devon Winery is off-grid producing power primarily from renewable sources. Their 16,500 vines are now becoming mature something I noted in their sparking wine, made exclusively with Chardonnay, Pinot Noir and Pinot Meunier. The depth of flavour the wine offered created a seriously developed sipper. With a minimum of 24 months on its lees in the cellar the wines encompasses a richly textured fizz of note!
Huxbear's still wines offer the wine hunter something a little left-field. Their flagship white Dancing Bear Chardonnay 2020 is enhanced with a three-month internment in American Oak adding a layer of complexity to a thoroughly modern fruit-driven Devon Wine – maybe try it with Spicy Risotto!
Their funky, unfiltered Orange Wine 2019 is made by allowing the must or juice to contact the grape skins. This has created a white wine with defined orange hues sporting an oxidised style with a whiff of Fino Sherry and tasty tannins with a slightly 'sour' note to the palate. This would be a great match with washed rind or mature English Cheeses!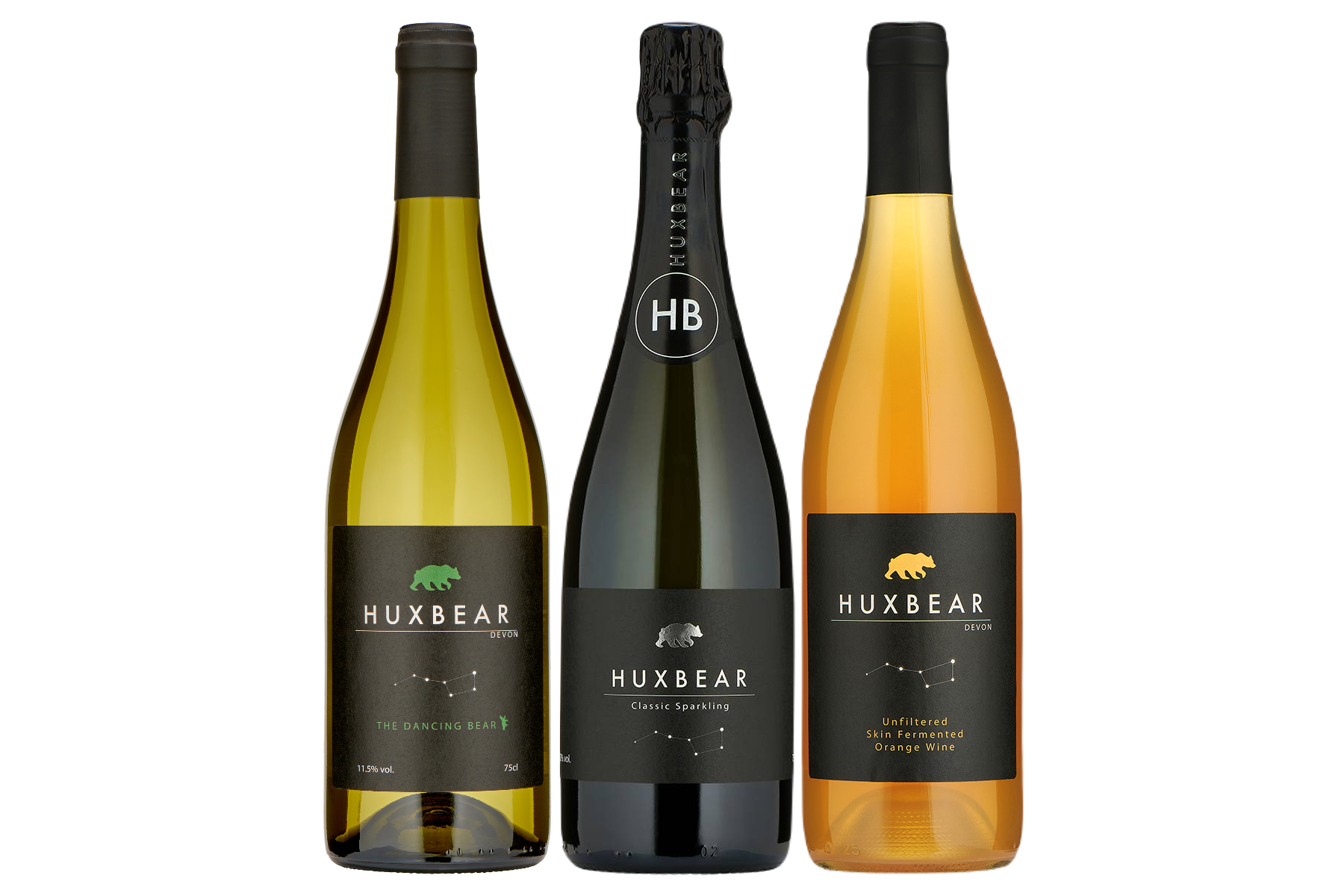 This is a winery with a mission to produce quality. Minimal intervention is practiced here with a nod to nature offering 21st Century wines suitable for Vegan imbibers. Tours and Wine Tastings are also offered - contact Ben or Lucy via www.huxbear.co.uk

Originally featured in the Western Morning News 30/04/2022