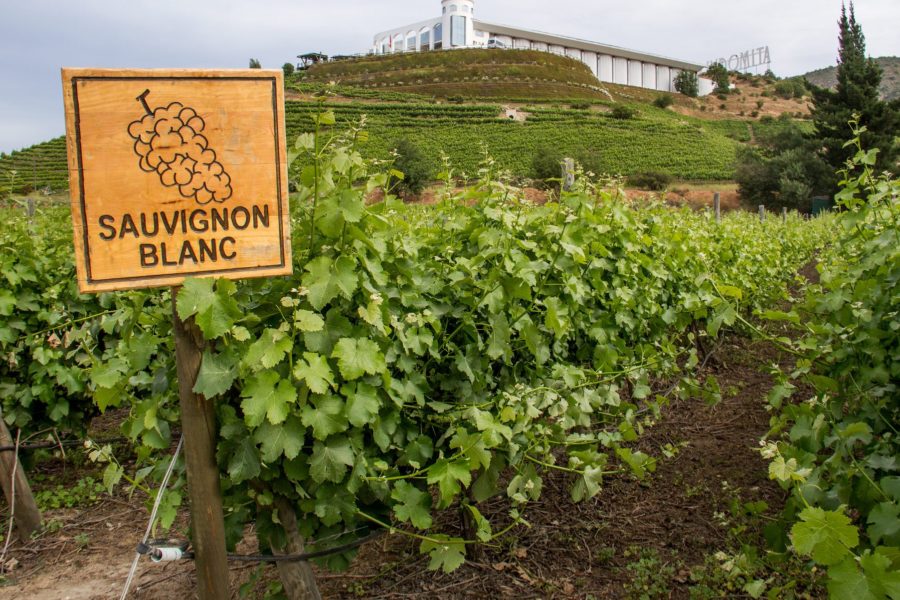 In volume alone, Sauvignon Blanc could probably lay claim to the title of the world's favourite white wine variety. And it's more popular than many realise, thanks to the fact that many Old World wines from France contain a high percentage of the grape and don't mention it on the label. The Old, less marketing-focused, World was much less concerned about grape varieties and much more about regions and individual wine makers.
For the record, Sauvignon Blanc is a green-skinned grape variety that originates from the Bordeaux region of France. It probably gets its name from the French words sauvage (wild) and blanc (white), reflecting the probability that it is a naturally indigenous species. So 'wild white' it is.
But for many, Sauvignon Blanc is synonymous with not just a different country but a specific region. Marlborough in New Zealand is probably the first place that comes to mind. This is despite the fact that the grape originates in France and there's a centuries old tradition of making excellent wines from it there. And even within Marlborough there's a wide variation in the characteristics and quality of wines that bear the legend Sauvignon Blanc on the label.
The popularity of the variety has many parallels with Malbec in the world of red wine. The vines tolerate a wide range of growing conditions. This introduces a spectrum of characteristics produced by the different climatic conditions, altitudes and soil types encountered in a growing region that spans the Old World, the Americas and down under. Add the craft of the winemaker to all of this and everyone, surely, will find a sauvignon that they love.
And, in case you're wondering about the similarity in name with the red wine grape Cabernet Sauvignon, it's because the variety was created by crossing Sauvignon Blanc with Cabernet Franc.
Where is Sauvignon Blanc Grown?
The main producers are France, New Zealand and Chile, although the grape is also grown extensively in Australia, the USA, South Africa, Eastern Europe, Argentina and Brazil. In France it's widely grown around Bordeaux and in the Loire Valley where it produces some fabulous wines.
In Chile, the region of Valparaíso is the one best known for Sauvignon Blanc. It has a cooler climate that allows the grapes to be picked up to six weeks later than in other parts of Chile. Many examples from Chile are closer in style to French sauvignons than those from New Zealand.
The story of the variety in Chile is an interesting one and has been shaped partly by the reliance on export markets. The country is, of course, best known for red wine - particularly Cabernet Sauvignon, Merlot and Carmenere. Nearly three quarters of the grapes grown in Chile are destined for red wines.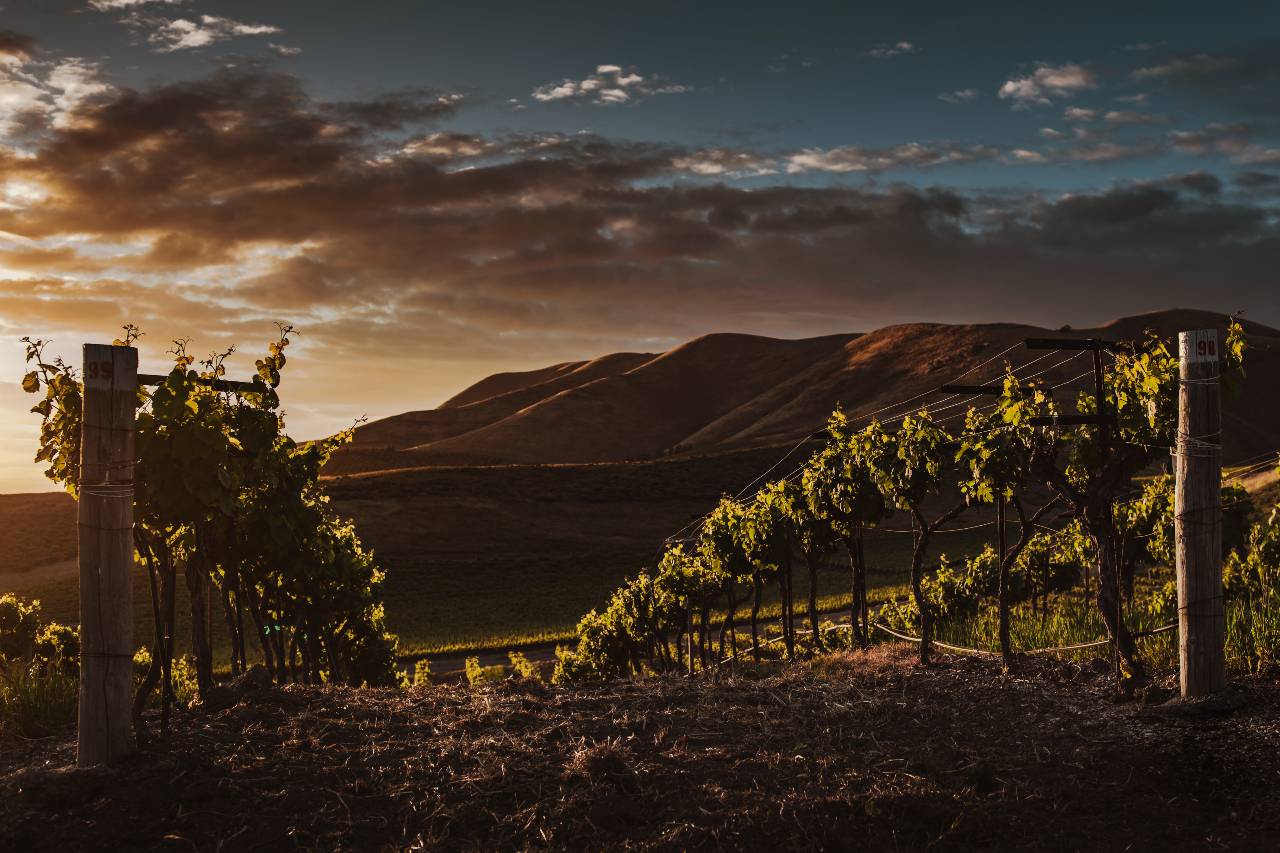 Perhaps being the 'junior partner' has given Chilean winemakers a greater sense of freedom to do their own thing when it comes to whites. Some wines lean towards New Zealand in style and others towards the Loire Valley. This has less to do with imitation and more to do with the climate and soils where the grapes are grown. The cooler Pacific-influenced climate in the Casablanca Valley, for example, boosts the grassy, citrus notes as the grapes take longer to ripen.
The range of growing conditions from the Andes to the coast give makers the scope to blend some interesting and exceptional vintages. If I had to predict one thing in the future of winemaking it's this: there's plenty more to come from Chilean white wines. I'm a big fan of how Chile can produce really interesting and enjoyable white wines at an attractive price.
In North America, Sauvignon Blanc is produced in California and further north in Washington State. California produces a range of wines in the Napa Valley often labelled as Fumé Blanc. These frequently use oak ageing to soften the grassy intensity of the grapes that grow in the region. American wine drinkers tend to find the citrus-herbal notes a bit too far forward in typical Sauvignon Blancs - perhaps they like their whites a little less wild.
In Australia, particularly around the Margaret River, the variety is usually blended with Semillon to rein in some of the citrus notes.
In France, it grows well in the area around Bordeaux and is widely used in Entre-Deux-Mers, Graves and Pessac-Léognan. It is arguably in the Loire Valley - where the milder climate slows the ripening of the vines - that Sauvignon Blanc produces some of its finest and most elegant expressions - from Sauvignon de Touraine to Sancerre and Pouilly Fumé. The variety is also blended into dessert wines such as sauternes.
Wherever it grows, the vigorous nature of the vines means that cultivation is a fairly hands-on business. Well, it is 'wild white' after all.
What Does Sauvignon Blanc Taste Like?
'Zesty,' 'citrus' 'grassy' and 'fresh' are qualities most often associated with these white wines. But that's far from the whole story as a tasting session with two of the sauvignons currently on our shelves will testify.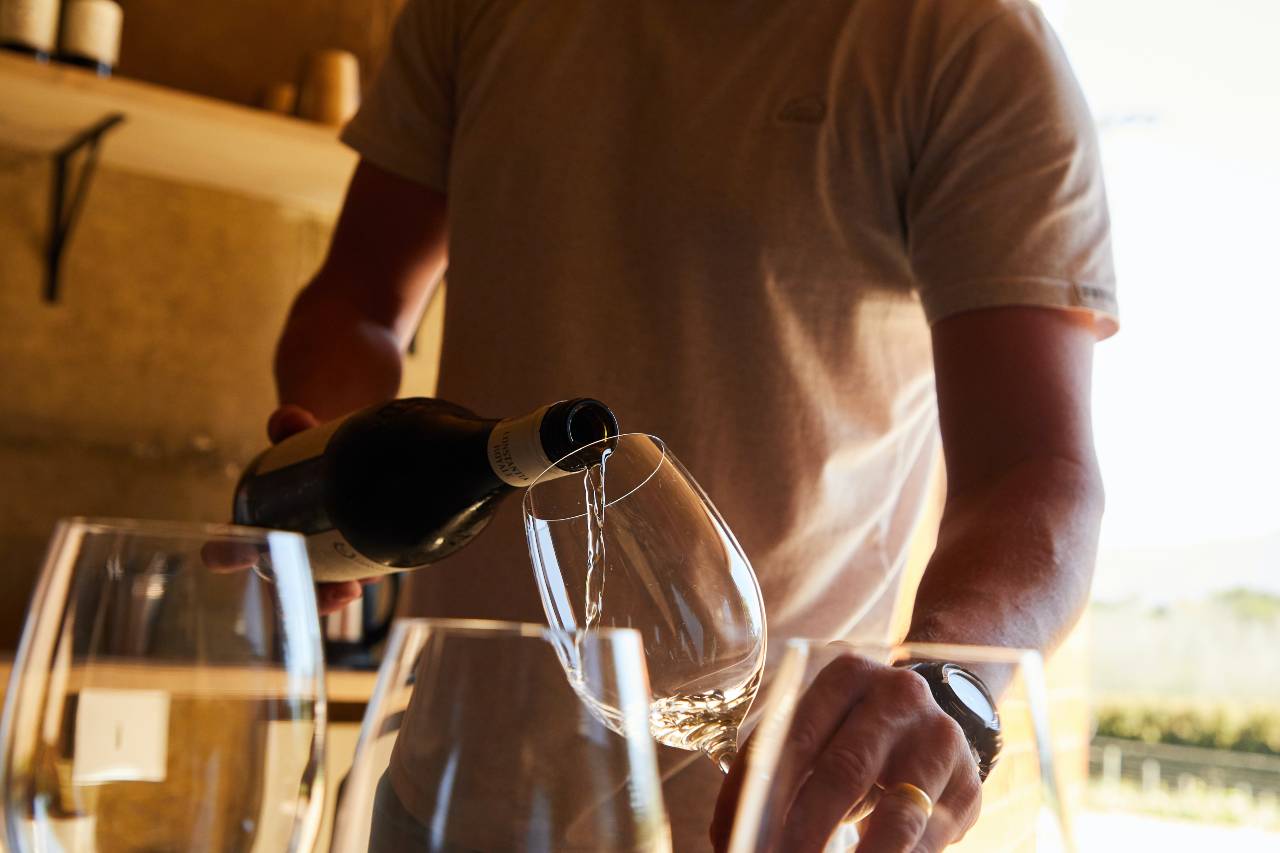 For those who want the New Zealand style bursting with gooseberry, grapefruit and passion fruit, take a look at our range from Marlborough.
Head over to France and we a different presentation. France has some well-known and highly distinctive wines which you may not realise are made from Sauvignon Blanc - such as Sancerre and Pouilly imparts a smoky, gun flint flavor - hence Fumé, or 'smoked' in the name Pouilly Fumé.
Allowing the grape more time to ripen helps it develop a balance between its acidity and sugar levels. Terroir characteristics of the soil are all-important, producing the richness and complexity of Sancerre and Pouilly and the finesse and perfume of wines grown on chalkier soils. The gravel soils found near the Loire River bring out spicy, floral and mineral flavours. Our Favourite French White Wine selection includes an incredibly seductive Touraine Sauvignon Blanc from Domaine Des Mazelles.

In Bordeaux, the wines are fruitier and those made from vines planted in flint tend to produce vigorous and longer lasting wines.
Like I said: something for every palate.
Why is Sauvignon Blanc so Popular?
It's certainly not all down to marketing. On the whole, the grape produces wines that are highly drinkable in a wide range of situations and which offer great value for money. There's probably also something about the variety that typifies what many people look for in a white wine - a character that is refreshing on the palate but with a bit of complexity to follow the initial zesty hit.
Faced with a wine list full of regions and growers that people who don't spend their lives studying wine labels might find confusing, opting for a Sauvignon Blanc is a safe haven. It's highly unlikely to disappoint. There's also plenty of choice when it comes to style, price and quality to suit the occasion and your budget.
Which Country Makes the Best Sauvignon Blanc?
If ever there was a question that is certain to start a heated debate (including among the team at Wickham & Co.), it's probably this one. Historically, the answer would have been France but other parts of the world are really giving it a run for its money these days.
My standard answer to questions like these is: 'whichever you enjoy the most.' If your taste is for lively, acidic and grassy notes then New Zealand has plenty that will delight you and a few wines that will surprise you.
If you enjoy something less citrus but without losing any of the crispness then France and Chile are good places to look. And if you find the whole 'Sauvignon Blanc experience' a bit too bold then oaked examples from California or Bordeaux may be just the thing - although some believe that oak detracts from that essential 'sauvignon punch.'
What's the Difference Between Chardonnay and Sauvignon Blanc?
I guess we're all familiar with the 'ABC' mnemonic (Anything But Chardonnay). This probably did quite a bit to boost Sauvignon Blanc's popularity as it's a natural alternative choice. This is actually a bit unfair on Chardonnay, which is a principal variety in some truly great wines and still one of the world's most popular white wine types. But it probably reflects a common consequence of popularity: overproduction. And probably too much production in conditions that are not favourable alongside an over-enthusiastic use of oak ageing to 'soften' the wine.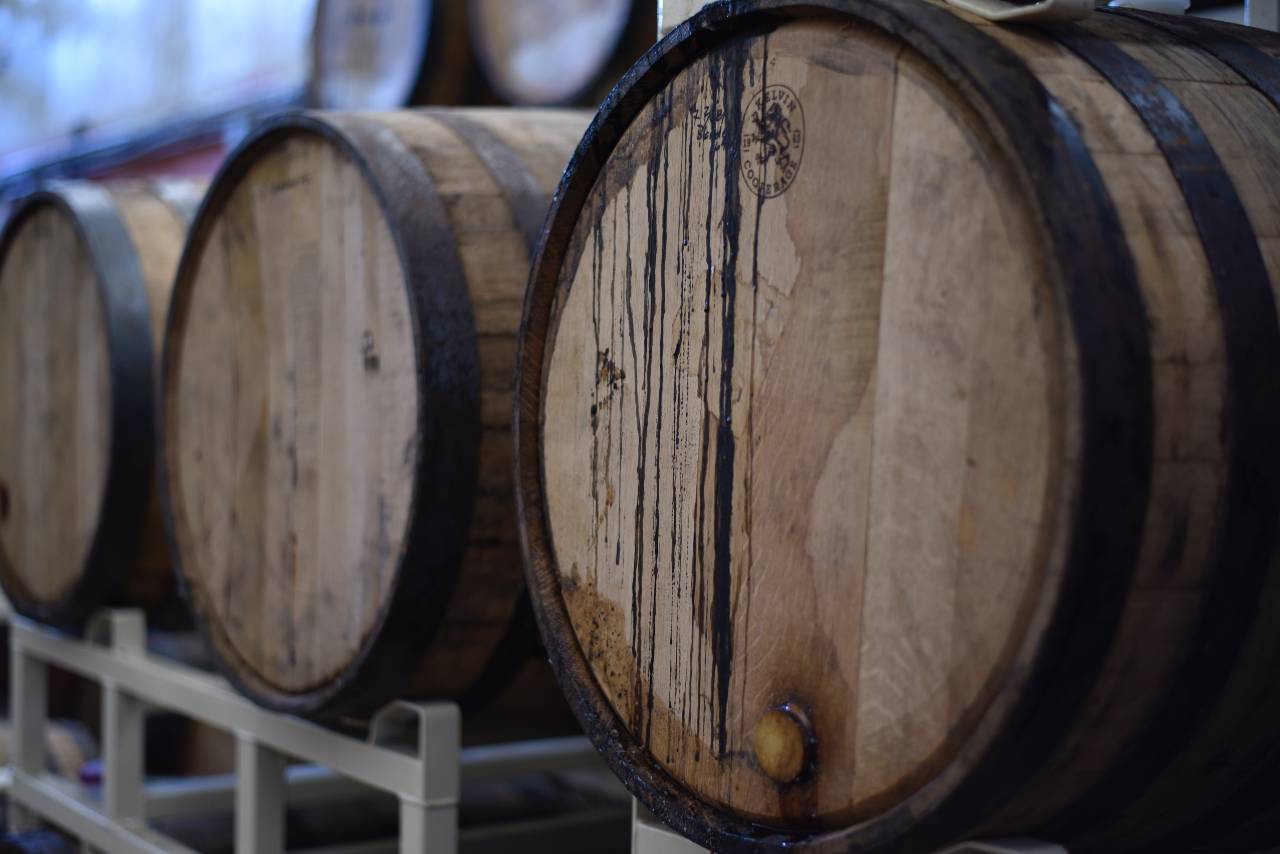 Sauvignon Blanc seems less affected by the popularity phenomenon and is more consistent in taste and quality - hence the preference. But Chardonnay shouldn't be dismissed. Well produced Chardonnays offer complexity and refinement and are less bold when it comes to the citrus flavours. It still comes as news to many people that when they are enjoying a nice glass of Chablis they are actually drinking Chardonnay and loving the experience.
In summary: Sauvignon Blancs tend to be zestier and Chardonnays a little more rounded. It all comes down to what you prefer. And remember: a £4.50 bottle of wine will always taste like a £4.50 bottle of wine no matter what the grape!
How is Sauvignon Blanc Made?
Time for a bit of viticulture. In New Zealand and Chile grapes are harvested at intervals to promote different blending characteristics which change as the grapes ripen. When unripe, there is a high malic acid content. Capsicum flavours emerge as the grapes ripen further and the sugars and acids progressively balance out. Methoxypyrazines are a group of chemicals that impart much of the characteristic grassy Sauvignon Blanc flavour.
Terroir and climate have a huge influence on the flavour but so too does the winemaker's method. Prolonged exposure to the grape skins will increase intensity and pungency. This factor is often used to shape the wine's characteristics. Californian winemakers, on the other hand, seek to minimise contact with the skins after harvesting and pressing partly to soften the wine and partly because it improves its ageing.
Fermentation temperature also plays a significant role. Fermenting at between 16-180C enhances the minerality of the wine and is popular in France. In the New World a cooler fermentation boosts the tropical fruit elements. Winemakers in New Zealand and Sancerre mostly prefer stainless steel fermentation tanks to maintain sharpness and intensity, while other areas use oak barrels to tone down the acidity levels.
And this is all part of the magic, not just of Sauvignon Blanc, but of wine making (and drinking) in general.
When Should You Drink Sauvignon Blanc?
In terms of age, most Sauvignon Blancs should be drunk within two years. The ideal drinking temperature is around 50-55 0F. Colder and you will lose some of the taste and fresh aromas, warmer and you lose some of the crispness. Around two hours in the refrigerator will normally result in the ideal drinking temperature.
It works well as an aperitif or with a wide range of foods.
What Should You Eat With Sauvignon Blanc?
Fish and seafood are natural pairings. I particularly enjoy a glass with white fish such as plaice and hake. It's also a great accompaniment to mussels and other shellfish. I've seen this summarised as 'anything you would squeeze a lemon over.' It also goes well with salads and white cheeses such as brie and chevre, and anything garlicky.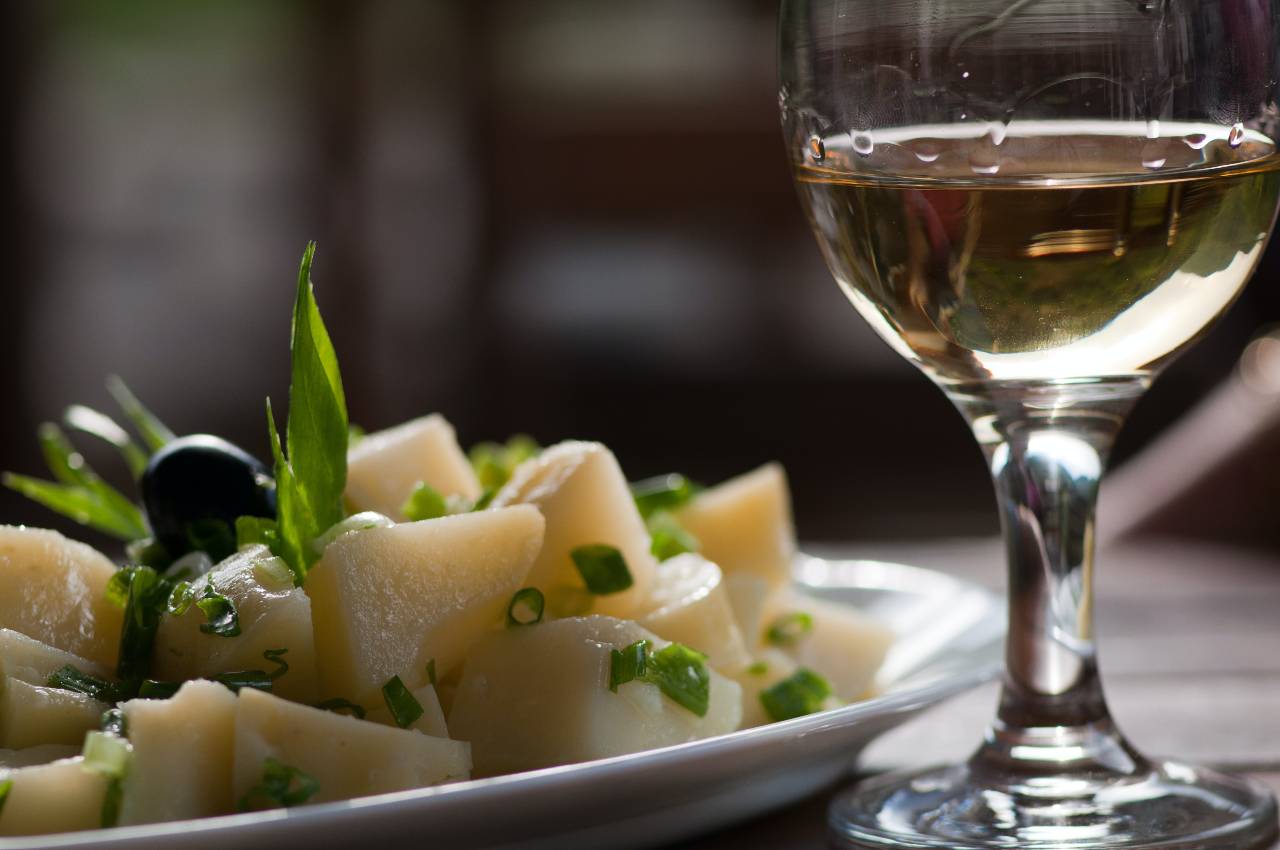 Chicken and pork can also work well if they are served with a light or citrus sauce. Some of the oak-fermented styles will also work with grilled meats and more robust sauces.
As ever, my best advice is to sample widely and do what you enjoy most.
Happy drinking