Gamay is playful little grape, bursting with fun, and eager to please. It's delicious when young and just a little moreish, often a glass begets a bottle. Little wonder then that there have been mornings when, throat dry and head throbbing, I have sworn: "never again". The sentiment rarely lasts. The impact of my overindulgence is minimal. I move on.
Not so for Philip II aka Philip the Bold, Duke of Burgundy. I assume that his edict on the morning of 31 st July 1395 was his attempt to slay the dog that bit him – no doubt Gamay had seduced him the previous evening with her easy-going charms.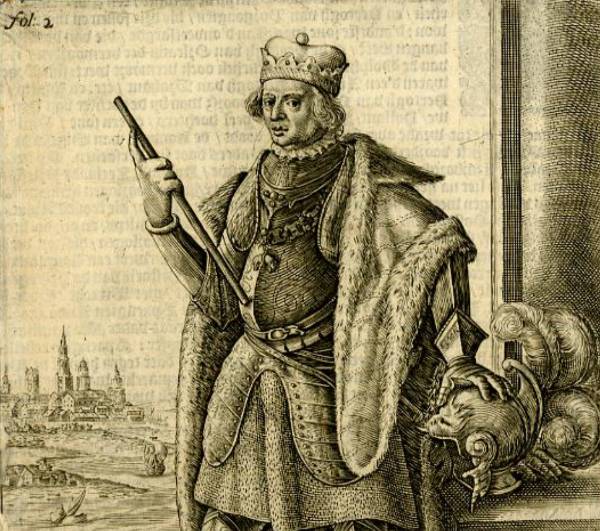 At the time Burgundy was battling Paris to be seen as the best winemaking region in Europe. The fight was familial between Philip and his nephew, King Charles VI aka Charles the Mad. Philip took a personal interest in his winemaking, selecting the specific Pinot Noir clone to be used. He also gave the grape its name, calling it pineau or "pinecone" due to its conical shaped clusters. Barrels of his finest Burgundy went all around the world as diplomatic gifts to kings and rulers. It was an enterprising way to increase its notoriety, popularity, and price.
But Pinot Noir is a bit of a rotter.
The grapes make delicious wine, but it's hard work and yields are low. Philip's peasant farmers, already suffering the effects of plague, longed for an easier life. Lucky then, that they discovered a cross between Pinot Noir and Gouais Blanc in the village of Saint Aubin Sur Gamay. Here was a grape that was easier to cultivate and more prolific - bonjour Gamay!
Philip thought his farmers were cutting corners and that Gamay (or Gameez as he called it) was diluting the quality of his wine. His decree worried that subjects were planting:
"a very bad and disloyal variety called Gameez"
He went on to say that:
"…this wine of Gameez is of such a kind that it is very harmful to human beings, so much so that many people who had it in the past were infested by serious diseases"
And finally:
"we solemnly command you…all who have said vines of Gameez to cut them down or have them cut down, wherever they may be in our country, within five months."
Which to me sounds a lot like a grumpy man with a hangover after a night of over consumption. Simply put, sour grapes.
Philip appointed officers to check that his order was carried out and imprisoned the then mayor for not acting quickly enough to affect his demands.
Luckily for us, enterprising farmers, not keen to give up a ready cash crop, kept some Gamay by hiding it between their Pinot Noir vines. With time it found a home in Beaujolais, which borders Burgundy to the south. Beaujolais was something of a medieval back water and its wines were seen as simple table wines – I guess Philip didn't care that Gamay survived there. The granitic terroir in Beaujolais turned out to be Gamay's idea of heaven and by the early twentieth century it was producing quality wines equal to their Burgundian cousins (though that is an article for a different time). Discover the wines of Beaujolais.
Ultimately Philip's decree succeeded in eliminating Gamay from Burgundian wines and created the foundation of how red Burgundy tastes today. Albeit the decree had to be reinforced by his grandson, Philip the Good, in 1441 and by subsequent dukes in 1567, 1725 and 1731. Gamay is now a permitted grape variety in Burgundy, but there are less than 200 hectares planted in the Côte d'Or, an area totalling 8,000 hectares.
As a slight aside: Chardonnay, which was discovered in the Mâconnais village of Chardonnay, is also a cross between Pinot Noir and Gouais Blanc. Ironically though, Gamay is no longer permitted in wines from Saint Aubin sur Gamay (where the grapes used are predominantly Chardonnay), but it is permitted in wines made in Chardonnay where it is called Mâcon-Chardonnay Rouge.
You have to love French bureaucracy.