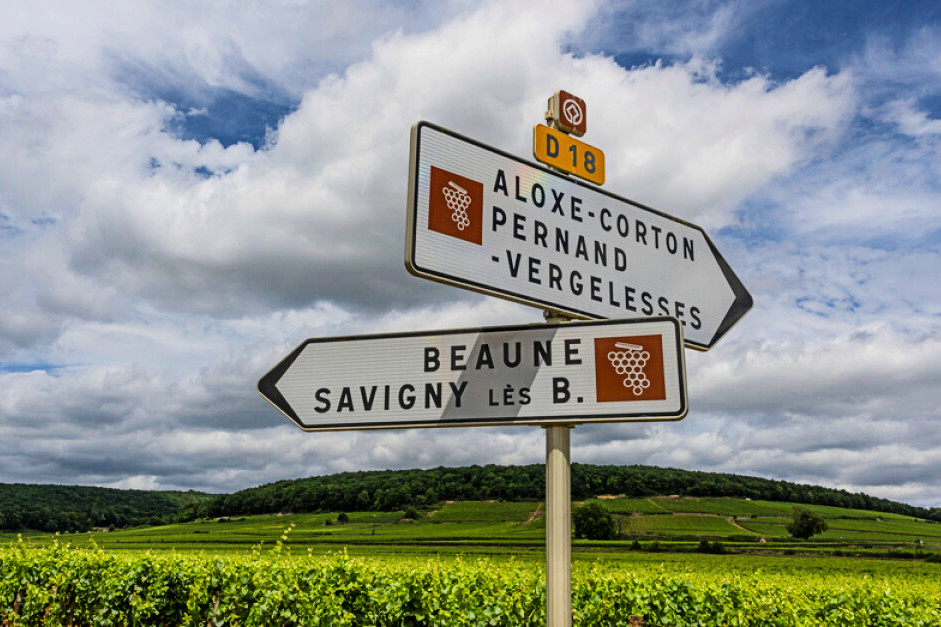 It's a probable nailed-on fact that most wine drinkers remember their first taste of a Pinot Noir wine.
It's a taste which starts a journey. A journey exploring the quirks and foibles of a quite lovely grape variety.
For Pinot Noir can be many things. Maybe a delicious sparkler, maybe an age-worthy Burgundy, or maybe a modern, fruity new-world interpretation.
Let me guide you through the world of possibilities.
A Brief History of Pinot Noir
The history of Pinot Noir is fascinating.
Way back when the Romans occupied France they discovered that the local Gallic tribes enjoyed sipping a light red wine.
The Gauls travelled to Italy in the 4th century BC and "discovered" wine. Enamoured by the culture they brought winemaking to Burgundy on their return.
It's most likely the wine was a wild and simple Pinot Noir.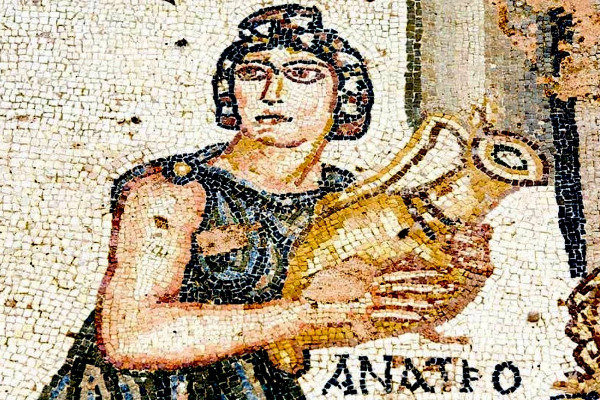 Roman Mosaic
In the first century AD a Roman named Lucius Junius Moderatus Columella wrote De Re Rustica, a detailed agricultural study. In this treaty he described a grape growing in Burgundy that is strikingly similar to modern day Pinot Noir.
After the collapse of the Roman empire the church took on the business of wine making. After all, celebrating mass requires a ready supply of the good stuff.
The monks refined the processes of grape growing and wine making. With time the reputation of the Pinot Noir grape as the foundation of quality wine increased.
Cluniac monks became major landowners on the Côte Chalonnaise and in the Mâcon region. The Cistercians held land near Chablis, on both the Côte de Beaune and Côte de Nuits, and in Chalon-sur-Saône.
The monks of Burgundy soon realised that their Pinot Noir grapes thrived in cooler climate vineyards with mineral-rich soils. From this they identified climats (site-specific plots which consistently produced higher quality grapes thanks to their geology and climate).
They walled in some climats, which they named clos, to protect vines from animals and further improve the quality of the grapes.
Pinot Noir growing in Savigny-les-Beaune
Climats and clos have become fundamental to Burgundy winemaking. Les Gollardes is an example of a climat, found in the village of Savigny-les-Beaune, and many celebrated estates include Clos in their title. Clos de Vougeot and Clos de Tart are two examples whose wines sell for thousands of pounds.
During the Middle Ages Pinot Noir kickstarted the French compulsion to create regional regulations. A decree by the Duke of Burgundy in 1395 was the forerunner to the modern day appellation system.
The Duke enjoyed good wines. He had a passion for Pinot Noir.
He feared that the "disloyal Gamay" grape was reducing the quality of his wines. In his decree he demanded that his farmers rip up this, to his taste, inferior variety.
Read our blog, Gamay the Disloyal Grape
Wine-making thrived under the religious stewardship of monks. But that was about to change. The French Revolution changed much in France and local farmers commandeered the churches vineyard holdings.
Thankfully, the Burgundian farmers continued producing quality Pinot Noir wines.
The cooler, semi-continental climate of eastern France is perfect for Pinot Noir cultivation. That, coupled with site-specific plantings, have made Burgundy the spiritual home of top drawer Pinot Noir.
But might it be possible to produce quality Pinot Noir wines elsewhere?
During the early part of the last century vignerons in other countries decided to find out. Countries like New Zealand, Chile, Germany, Switzerland, USA and latterly England all started producing quality wines using this exceptional grape variety.
What Style Wine is Pinot Noir?
Take a moment to think. When you think of Pinot Noir, what springs to mind? My first thoughts are of a still wine, I think of red wine, and I think of Burgundy. But this is a more versatile grape variety than that.
Sparkling wine? Yes!
White wine? Of course.
But caveat vinitor (winemaker beware). Pinot Noir is a pig.
It is both difficult to cultivate and difficult to elaborate. Its tight clusters of grapes are susceptible to disease, and it is thin-skinned. Without skill, Pinot Noir can produce lightly coloured, low-tannin, thin wines.
Red Pinot Noir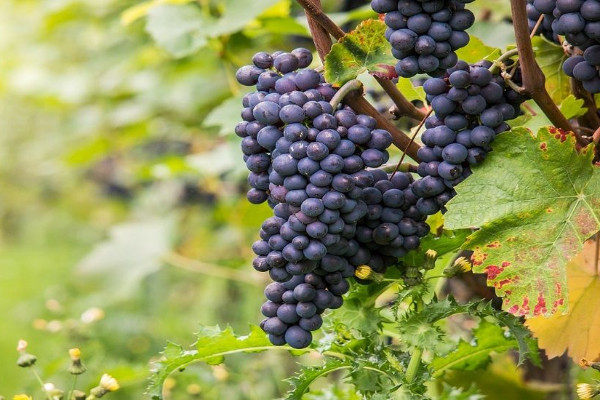 Ripe grapes on the vine
Red wine is the most common expression, but what does it taste like?
Young Pinot Noir has delicious aromas of cherries, raspberries, and strawberries.
Aged Pinot (yes, it is a thing) has the capacity to become a gamey style of wine. It will show notes of autumn, truffles and mushrooms, especially when originating from the top vineyards of Burgundy.
Old Burgundies offer a terrific experience. Heady perfumed bouquets dominate the olfactory senses when nosing and tasting. The fruit lies hidden. This extraordinary transformation creates a harmonious scented experience.
White Pinot Noir
Of late some experimental winemakers have been using Pinot Noir to craft still white wines.
How?
Surely you cannot make a white wine from a red grape.
First, I must point out that this is not Pinot Blanc (a white relation associated more with Alsace). Second, I should mention that most black skinned grapes have white fruit inside. It is the skins that give red wines their colour.
When vignerons press the grapes without any contact with the skins the result is white not red wine.
Of course, no idea is new…
Blanc de Noirs
Doing this for sparkling wines has been common for centuries. The style, named "Blanc de Noirs" (which translates as white from black), is well-known in Champagne.
Champagne is over 100 miles north of Burgundy, its cooler climate produces a spicy, red fruited style of wine. Typically, Blanc de Noirs is a fuller style than a classic Champagne blend.
Sparkling Pinot Noir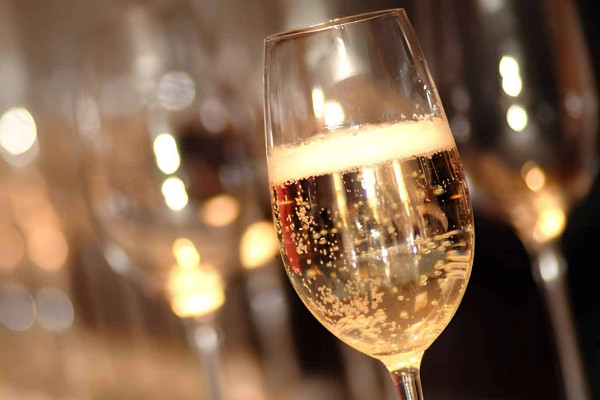 Sparkling Blanc de Noirs
We have established that Pinot Noir is versatile. So, it should be no surprise that it in the proper hands it can create quality sparkling wines.
Blanc de Noirs, yes, and, when blended with Pinot Meunier and Chardonnay, classic Champagne. But many others too: Methode Cap Classique, English Sparkling Wine and Alta Langa (to name but three).
Where does Pinot Noir come from?
Burgundy is the traditional home of Pinot. It is a region which has inspired vast academic tomes, and I'm not going to attempt to distil such knowledge here. In simple terms Burgundy shares a quality hierarchy common with other French regions.
At the bottom sits Bourgogne Rouge, in which grapes can come from any part of the region. Adding a more specific geographic indicator takes us one step up the hierarchy. An example is Bourgogne Côte d'Or, in which the grapes can come from anywhere on the Côte d'Or.
The next level is a named village in which the grapes must originate from that named village. Santenay and Gevrey-Chambertin are popular examples.
One step further leads us to the Premier Cru sites and climats. A good example is Les Gravière in Santenay. Each time we step up the quality hierarchy the permitted vineyard area gets smaller.
The final level takes us to the Grand Cru sites (which account for less than 1% of total production). This is the pinnacle of Pinot production and includes illustrious names such as Clos de Tart and Clos de Vougeot.
Very briefly that's Burgundy.
Now, let us cruise around the rest of the winemaking world to discover what's happening with Pinot Noir in other hands...
South Africa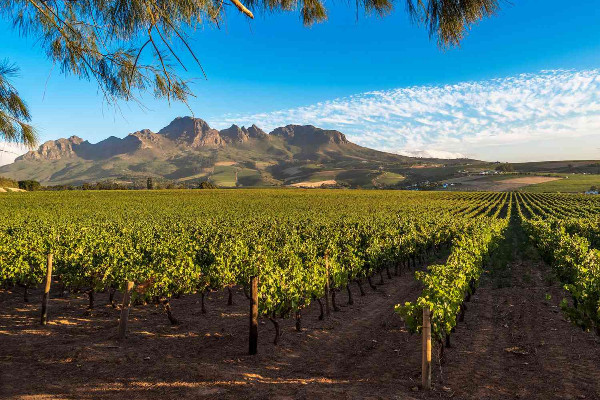 Vines growing in South Africa
South Africa is emerging to be a big Pinot player. Pinot Noir is certainly a great component in their sparkling wines, notably in Methode Cap Classique (MCC). But look out for still Pinot's from the cooler climate Walker Bay, Hemel-en-Aarde and Elgin.
California
Regions such as Carneros (straddling Sonoma and Napa's foggy vineyards) is cool enough to elaborate exceptional fruit-driven Pinot Noir. In contrast to Burgundy, Californian wines tend to stay fruit-positive for 10 years or more.
Further contrast comes from the use of barrels made from American oak. American oak gives Californian Pinot Noir a distinctive vanilla profile, whereas the tighter grain of French oak has a more subtle influence.
Taittinger and Möet & Chandon lead the way with investment and know-how for Californian sparkling wines made using Pinot. Smaller quality houses (Schramsberg and Iron Horse for example) also produce top-notch sparklers fit to grace any table.
New Zealand
New-Zealand is a forward-thinking and adventurous winemaking country. Plantings of Pinot Noir only started in 1987. From humble beginnings Pinot has become the second-most planted grape after Sauvignon Blanc.
Look to Central Otago on South Island for top-drawer wines. Other regions, such as Marlborough and Nelson, are finding well suited sites and are ones to watch.
Europe
Take a peep at sites in southern France, Germany, Italy and England. Each place shows distinctive styles and characteristics.
England
England is embracing Pinot Noir for both red and rosé wines, with many examples scoring highly in recent competitions.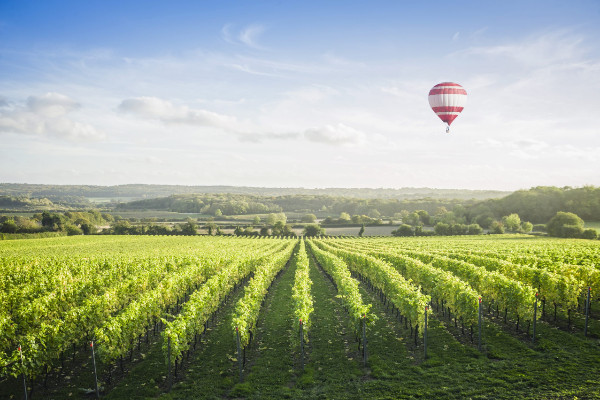 An English Vineyard
Stylistically the reds are terroir-driven, following the example of Burgundy. Winemakers are coaxing out flavours using small-batches. Clay seems to offer the best sites with good examples in Devon, Hampshire and Essex, notably the Crouch Valley.
Experts are touting vineyards at Crow's Lane and Martin's Lane as England's premier cru sites.
Watch this space.
England is also using Pinot Noir to make red fruit-driven rosés. Some winemakers use whole berry fermentation. Others crush the grapes on their skins before whipping them away at the prescribed time to give a 'kiss of pink'.
Germany
In the south, some great vineyards are producing powerful, tasty Pinot's that warrant a few years cellaring.
In a nod to Burgundy the Germans often label Pinot Noir as Spätburgunder (late Burgundy). It is distinct from early Burgundy, the more pedestrian Frühburgunder (called Précoce in France and commonly planted in England).
Italy
Look out for the name Pinot Nero on labels as opposed to Pinot Noir. Its Italian home is in the north and jolly lovely it can be too.
With a balanced soft red fruit and a herbal twist, Pinot Nero shows a distinctive regional style.
Just as in Champagne top spumante wines (Italian for sparkling) use Pinot Nero. Look out for examples from Franciacorta in Lombardy or Alta Langa in Piedmont.
Southern France
I recently had the pleasure of a press trip to Languedoc and Roussillon in the south of France. There, I enjoyed some exceptional Crémant which included Pinot Noir in the blend. Crémant is a regional French sparkling wine made using the local grape varieties.
Generally, Languedoc is too hot for Pinot.
So what a delightful surprise to taste some delicious examples. The same was true of the still red wines, which were brilliantly perfumed. Each showing a harmonious balance of fruit, weight and texture. There is great value here too.
If you want to know where to start with Pinot Noir, this would be an excellent place.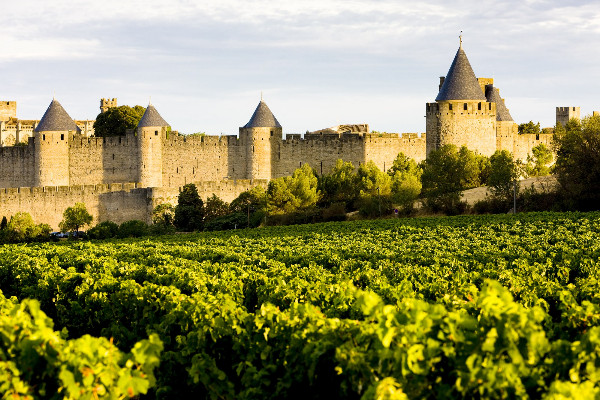 Vineyard in Langudeoc, France
I hope this guide inspires you to search out the myriad and mystical styles of this delicious grape variety.
Who knows, it may even turn out to be your next new favourite…