Cava sales in the UK have seen a marked up-turn in recent years, with some retailers declaring a 50% year on year increase for 2020 & 2021. Speculation suggests this could be as households tighten their belts and choose Cava over Champagne as a better value sparkling wine option. The UK is the 4 th largest export market for D. O. Cava so if the trend continues, we may be seeing a lot more to choose from.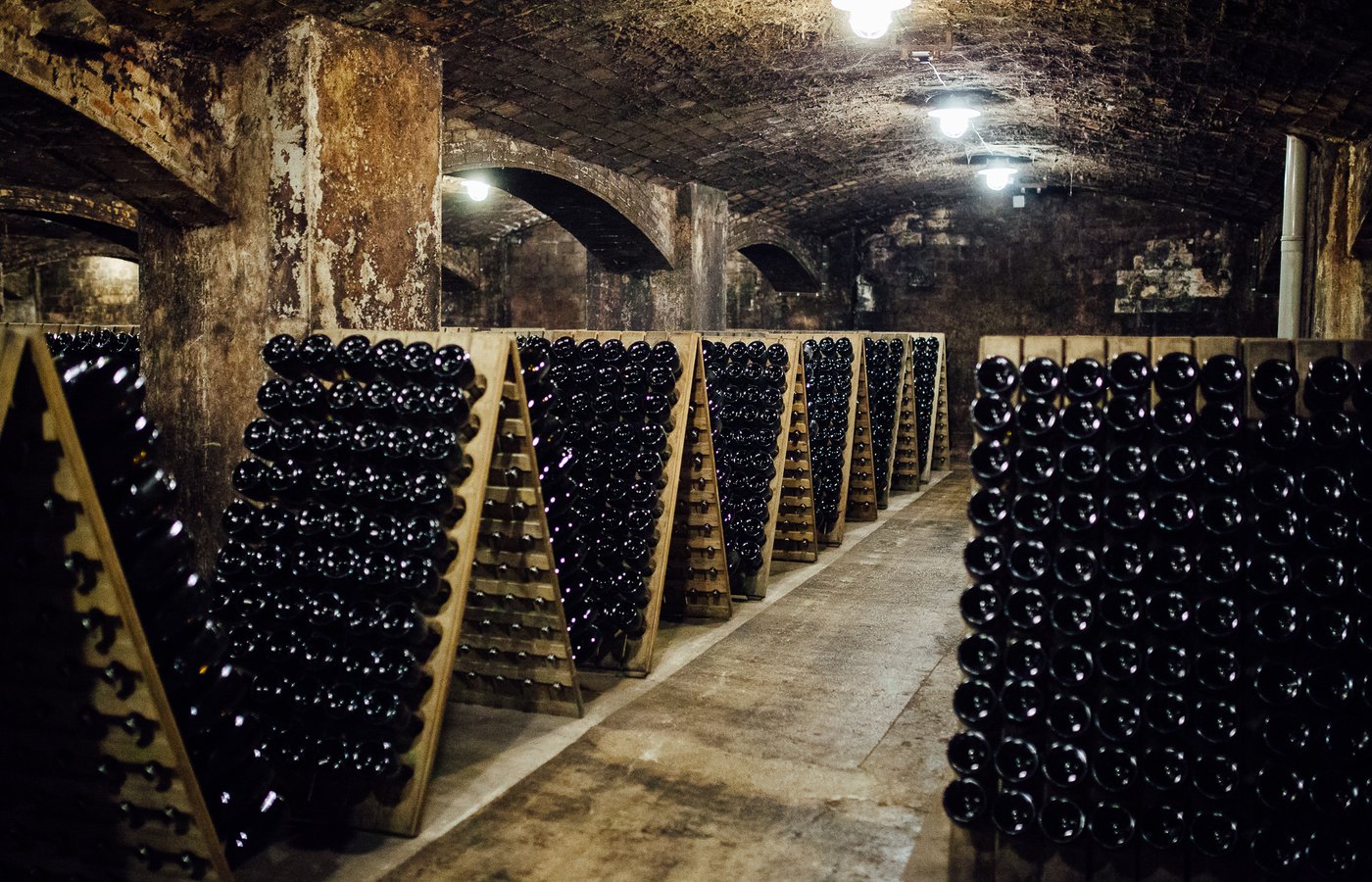 But what is Cava?
Simply put, Cava is Spain's version of sparkling wine made with indigenous grape varieties. Just as Champagne is to France and Prosecco is to Italy. However, despite the popularity of Prosecco in recent years, consumers are realising that Cava is closer to Champagne in style and taste but at a more pocket-friendly price point. If you're eager to give it a try, Gran Ducay Brut Nature Cava NV is good place to start.
Cava was first produced in 1872 by Josep Raventos. He was inspired by what he saw in Champagne during a visit to the area whilst trying to sell his still wines around Europe. Cava is made by the Traditional Method (sometimes called the Champagne Method) and therefore has similarities in flavour and texture to Champagne. A base wine goes through a second fermentation in bottle before ageing in cellars, riddling to consolidate the lees at the neck of the bottle before disgorgement and corking.
Why does it cost less than Champagne?
One way Cava producers have managed to reduce costs in the winery is to fully embrace technology in order to reduce man-power and encourage uniformity. One such innovation is the Gyropalette which was first used in Spain in the mid-1970s. It enables thousands of bottles of Cava to be collected, riddled and ultimately disgorged at once rather than the painstaking method of riddling by hand.
Land is also cheaper in Spain. The cost of land in Champagne is higher than ever. A hectare of land in the Côte des Blancs will set you back a cool €1.8 million.
Cava does not carry the same caché, and as a result its pricing is more grounded. Even the finest Cava will cost a fraction of a bottle of Krug.
What grapes are allowed?
White – Macabeo (also known as Viura in Rioja), Xarel-lo (pronounced Cheryl-loo) and Parellada dominate but Chardonnay is also permitted.
Red – Garnacha (Grenache in France) and Monastrell are permitted to make Rosado (Rosé) Cava. Pinot Noir, although not indigenous is also accepted.
Macabeo – quite a neutral tasting grape but with good acidity, freshness and soft fruity notes
Xarel-lo – a strongly flavoured grape which often gives Cava it's distinctive waxy, savoury taste. It is highly aromatic and perfumed suggesting notes of lime blossom, bitter almond and ginger.
Parellada – this grape gives Cava its fruitiness. Expect white melon, peach and apple notes with fresh acidity and light texture.
Garnacha – used to make Rosado Cava and also Blanc de Noirs. In rosado Cava it gives vibrant red fruit notes but with out sweetness. In Blanc de Noirs in acts as Pinot noir does in Champagne, offering perfumed florals, subtle red fruit notes and a backbone of structure.
Where is it made?
Unlike Champagne, which has firm geographical restrictions on where it can be made, Cava production in Spain is a lot more far reaching. The majority comes from the region of Penedes in north-east Spain but it can also be produced in Aragon, Castille y Leon, Extremadura, La Rioja, Basque Country, Navarra and Valencia.
If I've whet your appetite, take a look at our range of Cava and remind yourself how good these sparkling wines are.