Your first sip of a red Rioja - particularly an aged one - can be something of a jolt to the tastebuds. There's clearly something different and interesting going on. For many of us that first sip was the start of a lifelong love affair with one of Europe's most historic and interesting wine making regions.
In this article I'll be answering your Rioja questions:
Before we get to the questions we should probably cover the mildly tricky issue of how you pronounce it. Put a strong emphasis on the 'o' sound and replace the 'ja' with a hardish 'ha' sound at the back of your throat and you should be understood just fine. We don't have a fully equivalent sound in English as far as I can tell.
Discover our comprehensive selection of Rioja wines.
Where Does Rioja Come From?
Rioja wines come from northern central Spain, specifically the bordering autonomous communes of La Rioja, Navarre and Alava, which is in the Basque Region. Across these territories there are over 65,000 hectares of vineyards. Nearly 70% of the vines are south of the River Ebro in La Rioja.
The wines carry the Denominación de Origen Calificada (D.O.Ca) designation. This is the highest category in Spanish wine regulation and Rioja was the first region to gain this classification (on 6 June 1925). This is an important feature of how the wines maintain their distinctive character and appeal. The classification lays down strict rules for the grape varieties that are allowed - and in what proportions - for red, white and rosé wines.
The D. O. Ca area has three specific growing zones: Rioja Alta, Rioja Alavesa and Rioja Oriental.
Rioja Alavesa
Rioja Alavesa is a zone of the DOCa that extends over little more than 300 square kilometres in the south of the province of Álava on the north bank of the River Ebro. It consists of 18 municipalities.
Its land with mainly clay-limestone soils is divided into terraces and small plots. The climate has an Atlantic influence and it is dry and sunny.
Alavesa wines tend to be fuller bodied and more acidic thanks to the geology and steeply sloped vineyards.
Rioja Alta
Rioja Alta is the westernmost zone of the DOCa. Its vineyards are influenced by an Atlantic climate and are at higher altitudes with a shorter growing season. It has the largest concentration of century-old wineries in Europe and the world.
The zone is centred on the town of Haro. Many believe that this is where some of the best wines come from. Soil types are diverse, mostly limestone and clay, and in some places rich in iron or full of pebbles. For the wine lover this means there's plenty of diversity and interest.
Rioja Oriental
Until recently this zone was known as Rioja Baja. The geography, climate and soils make it perfect for growing grapes. The soils are fertile and climate has a subtle Mediterranean influence.
The vines in Rioja oriental are located deep inside the valley, away from the cold winds, meaning that the sun can shine on them all day, allowing them to fully ripen before they are harvested.This often produced wines with high alcohol, so these are often used for blending.
What Grapes Are Used to Make Rioja?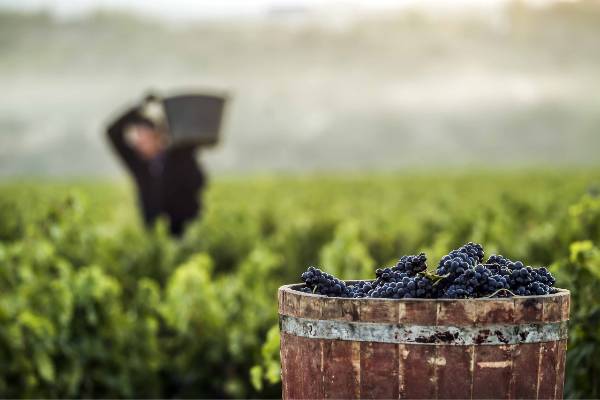 Almost all Rioja wines are blends, usually from grapes grown across the region. Single vineyard or Estate bottling is still a rarity. Although the relatively new Viñedo Singular classification is changing things.
Red Rioja
For red Rioja the most popular grape variety is Tempranillo. This is the base variety that gives the wines their distinctive characteristics. It accounts for about 75% of all the vines in the region.
Garnacha (known as Grenache in France), Mazuelo (also known as Cariñena, or Carignan in France), Maturana Tinta and Graciano are also permitted.
White Rioja
White Rioja must contain at least 51% of the native Viura grape. Malvasía de Rioja, Garnacha Blanca, Tempranillo Blanco, Maturana Blanca and Turruntés de Rioja tend to make up the rest of the blend with, occasionally, Chardonnay, Sauvignon Blanc and Verdejo.
Rosé Rioja
Rosé (or more correctly rosado) Rioja wines are made mostly from the fruity Garnacha grape.
What Are the Rioja Age Classifications?
One of the distinguishing features of Rioja wines is their ageing potential, something only found in great wines. Through appropriate ageing in oak barrels Rioja wine undergoes an evolution that enhances the wine, confering new aromas and flavours. Winemakers are free to use whichever type of oak they prefer and it is becoming increasingly popular to use French oak (historically only American oak was used).
For over a century Rioja has been divided into four age classifications. Each classification is associated with a colour which is always displayed on the back label of the wine.The vintage is identified with the word cosecha.
Joven or Genrico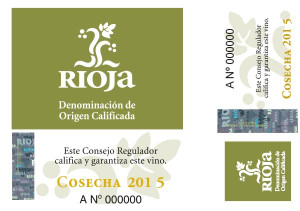 This category guarantees the origin and vintage of the wine. Joven wines are usually in their first or second year and typically are defined by their primary freshness and fruit. Altos de Bergasa Tempranillo Joven is an easy drinking, relatively simple wine, indicative of the style.
The category can be a little confusing though as it may also include wines that do not fit into the other categories. It may be a case of winemakers choosing to do things their own way rather than follow D.O.Ca regulations.
As an independent wine retailer we are inclined to applaud producers with similar independent spirit.
Decanter Platinum Award Winning Pantocrator from Bodegas Taron is classified Joven, even though it has been aged for more than 10 years.
Crianza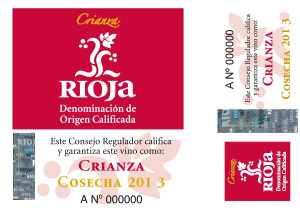 Wines labelled Crianza have been aged for a minimum of two years.
Red wines must have spent a minimum of one year in oak barrels and the remainder in bottles. They are aged enough to develop complexity and depth with plenty of ripe fruit and spice. But they retain enough youthful vigour to suit a wide range of foods and occasions.
"Torno" from Hacienda el Ternero was aged for 12 months in French oak barrels. It is perfumed with violets and cherries. The palate is fresh and structured with notes of black fruits with spices and hints of caramel.
For white wines, the minimum barrel ageing period is 6 months (with the remainder in bottle).
Reserva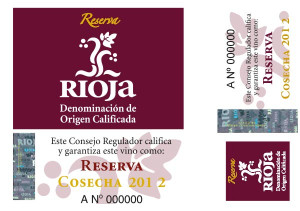 Reserva wines are made from meticulously selected grapes. They are aged for a minimum of three years.
Red wines must spend at least one year in oak barrels and no less than six months in bottle. They tend to have great balance between fruit, acidity and tannins. They can really pack a flavoursome punch.
Gómez Cruzado Reserva spent 18 months in 50% French and 50% American oak barriques (new and second year), followed by 2 years of bottle ageing. The result is a richly-flavoured wine with layers of dark plum, bramble fruit and cherry.
For white wines, the minimum ageing period is 2 years, with at least 6 months in barrels.
Sparkling wines must be aged for at least two years on the 'lees' (the sediment left from the fermentation process).
Gran Reserva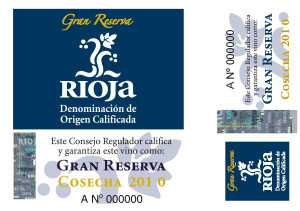 Gran Reserva wines are made from the best grapes in the best vintages. They make up only about 2% of total production.
For red wines they are painstakingly aged for a total of sixty months with at least two years in oak barrels and a minimum of two years in the bottle. They represent everything people love about a great red Rioja. Expect plenty of fruit, oak, spice, vanilla, tobacco and a long finish.
Señorío de La Eralta Gran Reserva is a wonderful example which spent two years in a combination of American and French oak barrels and a further 3 years in bottle. This has produced a wine which is unctuous, full and complex.
For white wines, the minimum ageing period is 4 years, with at least 6 months in barrels.
Sparkling wines are referred to as Gran Añada (not Gran Reserva) and must be aged for at least three years on the 'lees'.
In general the higher the age classification the more complex and expensive the wine becomes.
What are the Regional Classifications?
A few years ago the classification system for Rioja was given a bit of a shake up. In addition to the age classification wines can now also show information about their origin.
The fun part for wine lovers and producers is that zones, villages and plots can be added to the label. It can only be a good thing if producers are encouraged to make the most of local soil and climatic conditions and to experiment a bit. This will surely make life - and the wines - more interesting.
Vinos de Zona
The three zones of Rioja Alavesa, Rioja Alta and Rioja Oriental (previously Rioja Baja) have been recognised by the D.O.Ca since 1970. Regulations introduced in 1998 allowed the zona (zone) to be indicated on the label.
As you might expect, all the grapes must come from within the named zone. Vinification, bottling and ageing must also take place within the zone. There is an exception which allows 15% of grapes to come from a neighbouring zone if there is a shared winemaking history between two producers.
Vinos de Municipio
The literal translation is "wine of the town", sometimes referred to as Vinos de Pueblo (wine of the village). The right to use the name of the town on the label has been recognised since 1999, but new regulations provide more visibility.
The grapes must all come from vineyards within the named town, and all vinification, ageing and bottling must also be completed in the town. There is a slight exception which allows 15% of the grapes to come from neighbouring towns if there is a shared winemaking history between the towns.
Vinos de Municipio are labelled with the name of the town, for example Vino de Cenicero is wine from the town of Cenicero.
Queirón Mi Lugar Vino de Quel is an example from the village of Quel in Rioja Oriental. All the grapes are sourced from selected vineyard parcels including: El Poeta, La Bartola and Hoyo Judio. It's quite special with pronounced aromas of ripe black fruit and blueberries, backed by spice, mocha, fig and balsamic notes.
Viñedo Singular
The new Viñedo Singular indication designates wines from particular vineyards or plots and is directly linked to the terroir. Vineyards have to apply to be allowed to use the 'Viñedo Singular' classification. Once they have been certified the back label will include the region (Alta, Alavesa, Orietnal), the name of the plot and the words Viñedo Singular.
To gain certification plots must have been used exclusively by the winemaker for a minimum of ten years. Harvest must be by hand and the vinification, ageing, storage and bottling must all take place with in the same winery.
There are also rules around yields and grape-to-wine ratios, to maintain quality.
What Food Goes With Rioja?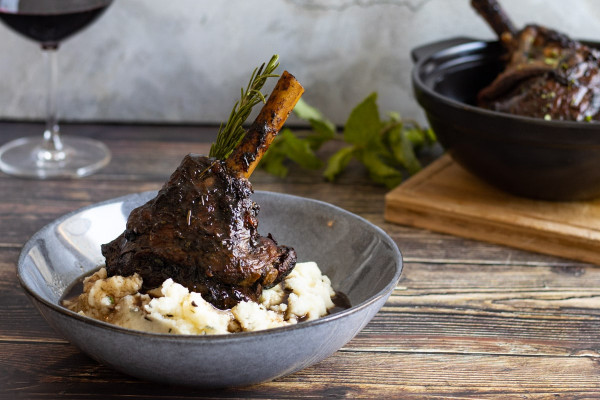 Rioja goes well with just about anything.
Younger Generico or Joven wines go well with savoury meats and strong cheeses. There's not much they don't go with to be honest but they might get overpowered by anything too hearty. Try it with a curry if you want a more interesting accompaniment than cold lager. Needless to say, any tapas style dishes will fit the bill perfectly. Remember too what I said about not all of these wines being as young and uncomplex as they might sound.
Crianza wines go well with roast chicken and would be a good pairing with the Christmas turkey. For roasted red meats such as a rack of lamb you might want to step up to a Reserva (although a good Crianza will more than hold its own). Hearty stews and game combine perfectly with a Gran Reserva if you want to push the boat out.
Any regional specialities will add to the experience, including jamon, Manchego cheese, or a bowl of olives.
When it comes to whites I would pair younger wines with scallops or squid, and aged ones with paella or richer fish-based dishes.